With our new found normal being #WorkingfromHome, it's quite the change for some of us.
Our team our working from home efficiently and it's still very much 'business as usual' for us at Eparaplan. However, some aren't finding it as plain sailing… With both organisation, productivity and self-care three of our most important values as a business and for our team of staff, we thought it was necessary for us to share our 10 best tips for working from home with financial advisers in mind, for you to implement into your new routine to ensure you can your most efficient self at work from home.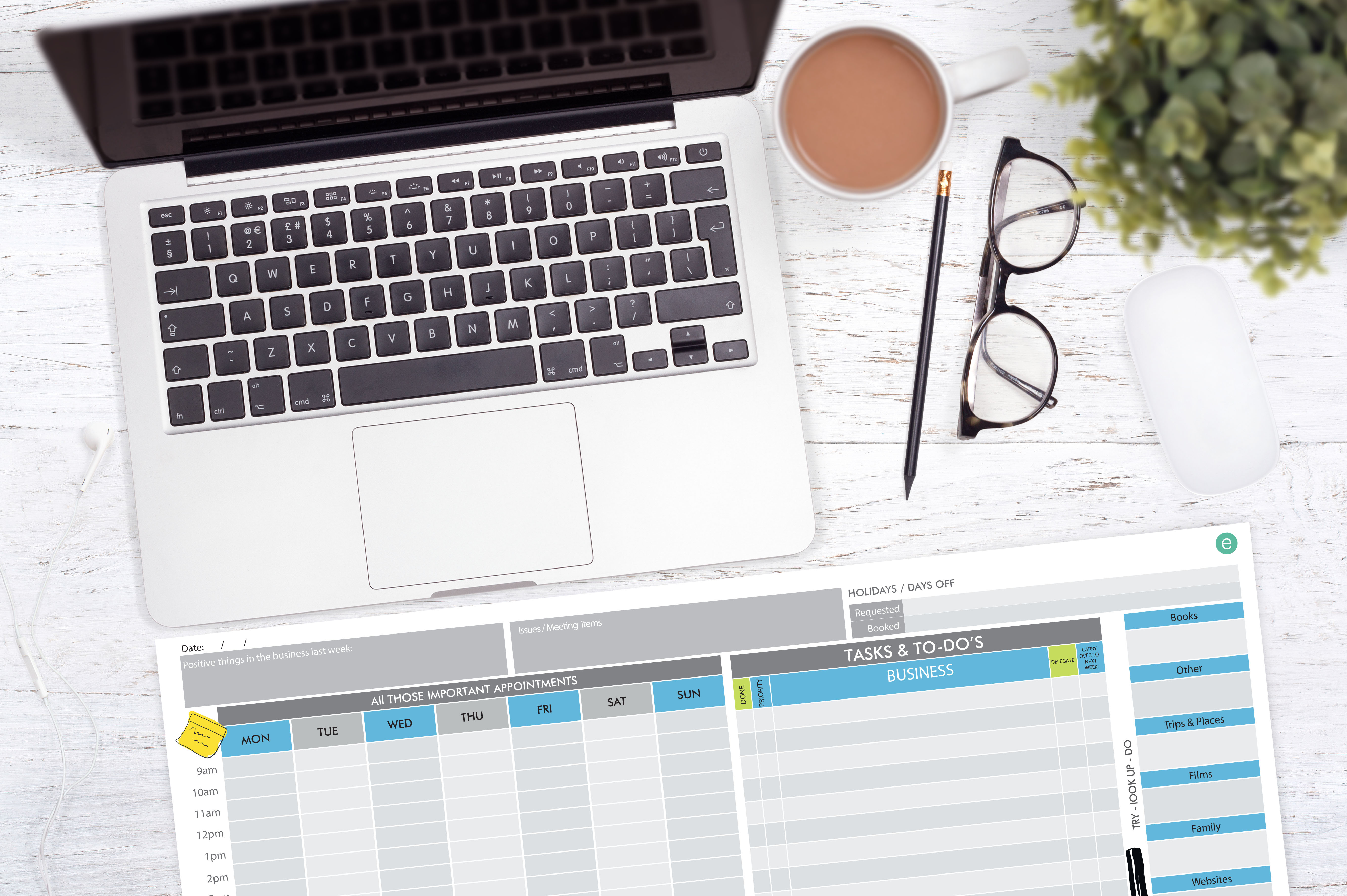 Tip 1: Create a morning routine
Begin your workday with a new routine, whether that's making a brew, watching morning TV for 30 minutes or eating breakfast in the garden start your day right with your new commute-less routine.
Tip 2: Set your work hours
Although having a lie-in daily is extremely tempting, try to set your work hours as you would if you were back in the office. Whether that's 9 am to 5 pm or 12 pm to 7 pm – set your week and keep it flowing so you know where you're at and things are as 'normal' as possible.
Tip 3: Have a lunch break
Sometimes, working from home can be so far from the norm that we forget to give ourselves a break once we're in the zone. It's so important to take a break, have a lunch hour and make sure you're looking after yourself and not getting swept up in the moment.
Tip 4: Dedicate a work zone
Having an area for work only is crucial in bossing working from home. Treat the area as your 'office' during this period as it allows you to come and go, and leave work at the office at the end of the day, so you don't take the stress and worry home with you.
Tip 5: Look after yourself
Being mindful of our wellbeing is extremely important during this time. Ensure you take breaks and give yourself regular breaks to stretch your muscles.
This free desk planner sheet is the perfect companion where you can tick off your water intake, track your mood and make sure you're looking after your mental health during this period. (If you can print A3 then do but if not it will print A4) – Click here to download
Tip 6: Socialise with colleagues virtually
It will feel quite isolating initially if you're used to a busy workplace, but it's important to keep in the loop with your colleagues and maybe have a lunch break on Zoom together or drop each other a FaceTime call at the end of the day. Everyone is experiencing this together and sharing really is caring. Online Quizzes and activities are a great way to prevent isolation feelings.
It's a good idea to set morning and afternoon huddle meetings each day.
Tip 7: Meetings are important
Client Meetings:
Holding your client meetings over zoom or a similar video app is easy and ensures you are still able to remain focussed on your business and your client's needs. You can share your screen and discuss documents, open up note pads or whiteboards in other applications or the video app itself if available and use it as you would sitting with your clients.
Before you start check your surroundings. To ensure professionalism, have everything ready for the call and set the tone at the start. Make the client comfortable from the start to get the best out of them, be relaxed but look eager, advise your client they can still answer the door, the phone or see to a child etc if they need to – if they feel happy in knowing they can do that then they won't rush you off your call because the shopping is arriving In 30 minutes. Patience and understanding of distraction is paramount.
Team Meetings:
Get your team together each morning for 5 mins on a zoom call to just say hi and share your morning coffee or tea with your colleagues.
Ensure relevant team groups have zoom meetings and encourage video usage as a face is always better than a sound as you can read body language etc.
Tip 8: Don't overdo it
Just because you're at home all the time doesn't mean you have to work, work, work and burn yourself out. Give yourself a break and don't set too many goals. Be realistic about what you can achieve in your working from home week and remember that your mindset and wellbeing is the most important thing.
Tip 9: Managing distractions
If you're easily distracted, try not to surround yourself with things you can procrastinate with, like phones, iPads, TV's etc and if you're used to wasting time of social media, don't check your Facebook during work hours, save that for your lunch break – just as you would at work normally.
Tip 10: Homeschooling too? You're not a superhero.
Remember, if you're working from home and now the teacher to your children, you can't do everything, you're doing your best and that's enough! Don't put yourself under too much pressure and let the stress and concern of juggling plates get the better of you.
You can only do your best – you're doing awesome